Gold Listings' Content
All content automatically fetched by our spider
uslistings.org articles
The Beautiful Shores of Cape May, New Jersey
The Splendour of the Ozarks, Missouri
The Enchanting Village of Woodstock, Vermont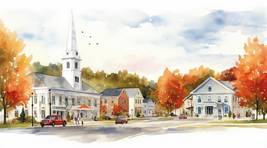 Revealing the Unseen Gems of Boise, Idaho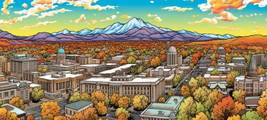 The Tranquil Majesty of Cape Cod, Massachusetts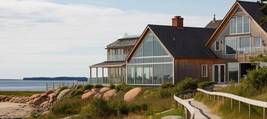 The Southern Charm of Mobile, Alabama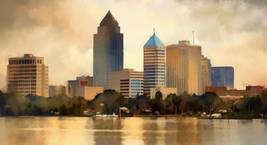 Santa Barbara, California: The American Riviera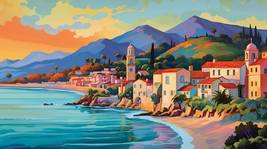 Number of listings removed from our directory since 1st November 2019 =
485
Why Self-driving Cars Are Not A Threat To Limos And Chauffeur Services

Self-driving cars are a hot topic nowadays. Every day there are new articles talking about the progress of the autonomous vehicles. For decades , we have been able to see them only in the sci-fi movies flying around or in the army projects fighting enemies. Today they are cruising loaded with censors around your home. It looks dream came true. Technology is evolving and companies are competing who will be the leader in this new industry and who will make history. Very soon, autonomous cars will be part of our lives. Thatís a fact.

Benefits Of Self Driving Car
One thing driverless cars are supposed to do, is make the world a better, safer place. There will be less fatal accidents with 90%. People will not speed and drive under influence anymore. Road rage will disappear. Self-driving cars will decrease the stop-and-go waves and improve fuel economy. Autonomous vehicles will bring insurance costs and running costs down. The will help the last mile of oneís journey. Last but not least, there will be no traffic jams. That will lead to drop in harmful emissions and decrease ETAs significantly. All these are the so called benefits of self-driving cars, the ones in reports, presentations, meetings and conferences.

Disadvantage Of Self Driving Cars Cars
There is another thing driverless cars will do. Something you donít see on the news or read about. They will make someoneís pockets bigger and leave millions of people on the streets without income.

Self-driving vehicles will change the landscape and disrupt many industries and people. Trucks and taxis are likely to go down first, since there is almost zero customer service involved in their operations.

Limousines though may try to fight the longest. Our main reason to think like that is the complicated process of keeping the car clean at all times. Next is the customer service a limo driver provides clients with.

Letís look into a whole day of a limousine on the job:

Cleaning And Disinfecting The Limousine
Most of you do not know, but a good chauffeur spends hell of a time cleaning the vehicle. Especially now, during the COVID19 tough times, a limousine has to be immaculate to protect the health of clients and chauffeurs.

A limousine has early morning pick up. In this case, the car has to be washed after the last trip the day before. Many will say a car wash will do the job. For a private car use, it will do. But not for a professional limousine service. Car washes not always dry the vehicles well. They leave streaks of water which keep on dripping 5-10 minutes after the limousine leaves the car wash premises. Due to that reason, the limo driver needs to pull up and additionally, manually, dry out the vehicle before these streaks leave marks and accumulate dust. After that chauffeur needs to disinfect the car as per the CDC guidelines.

Then, letís say it drizzles during the night. The driver must wake up earlier to inspect the car and wipe those little rain drops from the windows at least to make it look good for the first client. That leaves a very good impression to a person who pays a premium for a ride. Ask yourself if a driverless car can walk this extra step and perform those duties.

Then, the first trip comes and client gets into the car with a cup of coffee made at home. While riding, the patron spills some water or coffee on the seat or floor. He/she touches the windows from the inside and leaves finger print marks. Clientís foot or feet might make your AC console dirty or some patrons cross legs and can contaminate even the edges of your hand rest or the back of the front passenger seat. Furthermore, driver arrives at the drop off location and client leaves the limousine leaving his empty cup of coffee, spills and marks, even a newspaper on the floor. Clients often sneeze and leave the hanky either on the ground or in the cup holders. That needs really special attention to prevent spread of germs. After drop off, the car for hire has to head towards its next pick up. How would you think a autonomous vehicle will clean all the mess, disinfect and prepare itself for the next run. Answer is, it will not be able to. A chauffeur will be still needed for those tasks long after self-driving cars get into circulation. Infrastructure will not allow to have cleaning centers for driverless cars on every corner. Even if one day that happens, that will ring up their expenses because they will have to hire car wash staff for the limo drivers they got rid of. And that does not make sense at all.

Another important thing when it comes to cleaning and disinfecting a limousine is DO NOT trust anyone do the interior of your limo. Experience shows that many full service, upscale car washes miss the small details. It happens because they clean different make and models and are not familiar with the limo as its chauffeur is. Also, they might not know itís a vehicle for hire and has frequently touched surface hundred times these of your wifeís car. There are many spots inside the car which need to be inspected, cleaned and disinfected with the eyes of a limo driver. If anything gets left undone, next client might feel the service is not worth his/her money and go somewhere else. All that, again, cannot be done by a driverless car.

Emergency situation often occur which need a timely decision to clean the limo again. Winter time, for example, car gets dirty from the salt and slush. A chauffeur would wash the car right before the ride at a car wash close to the pick up address, and wash it again after the ride if necessary. On a long distance limo service, bugs bombard the front bumper, hood and windshield. Those bugs stain and are very hard to clean. In order to go for its next pick up, the limo driver had to take special care of the windshield at least or get into a car wash again. How would a driverless car know to do that?

Customer Care
Now when we are done with our Cleaning argument why driverless cars canít bring limousine services so easy and fast, letís talk about why clients still pay hundreds of dollars for that service. Do not forget, they can still get a cheaper ride from UBER and Lyft even now. The answer is- itís the service they get. And itís the service they expect.

Limo drivers help with luggage and open doors for clients. They will pop up an umbrella when itís raining and even leave for the clients while the driver will get wet only to please and take care of the clients. How would a driverless car handle such a situation?!

Imagine a female or elderly passenger with a couple of 23kg bags. A chauffeur will assist with the luggage and load it the trunk. After the ride, the limo driver will even bring it to the patronís doorstep. How would a self-driving car approach this situation. I will tell you how- client will pay more than they pay for a limo and carry their own heavy bags.

A chauffeur will hold your coat and help you put it on, will put a hand on top of your head when entering the vehicle so you do not hurt yourself, will even clean your shoes if they are dirty. You can even ask your limo driver to buy you a coffee or quick snack on the way to the airport. What a self-driving car would do for you? Non of these for sure.

GPS in the metropolitan areas still cannot be trusted. Signal interference is very common and coordinates are still inaccurate. Often a vehicle is directed to the back alley instead of the front door, or to a drop off point on the other side of the street. A chauffeur is very knowledgeable about the surroundings and the grid of the city he/she works in. Itís not uncommon for your limo driver to ignore the gps directions so you arrive at your exact location not having to walk or cross the streets. In Chicago, for example, todayís UBER and Lyft drivers keep on getting lost because they follow the GPS which cannot differentiate between the upper and lower levels in the Loop. Another example is the Marriott Hotel which has 2 addresses- one on Rush str and the other on Michigan ave. They are both correct, but itís illegal to pick up from the Michigan ave entrance. A Chicago limo driver would know these bugs because of experience and licensing needed to operate a passenger vehicle. Funny, but a limo driver still knows more than Google when it comes to navigation. Unless the driverless cars are programmed with the knowledge base of a chauffeur, they will never beat the limousine service companies.

Price
Such rides in driverless cars will not be cheap unless the money invested in their technology is dirty or the governments allow predatory pricing to gain monopoly. Think about Elon Muskís idea of $0.18 per mile rides in a $100K vehicle?! How and when such a vehicle will break even or turn profitable?! Even without the driver this vehicle will go to scrap before it pays off. The number of rides it has to execute to bring profit at $0.18 per mile means that hundreds of passengers have to get in and out of the car each day. Doors will break, seats will get worn out, new set of tires will be needed more often. Repair and maintenance will go up. And Teslas are not Corollas. Having smart and normal rates are very important but I guess not for a person who flies to Mars and uses government money. Higher rates of limousines nowadays also make sure that the car has longer business life and looks like new. The cheaper the ride, the more corner has to be cut. Thatís proven today with UBER and Lyft cheaper rides.

New Business Model Does Not Always Mean Eradicating An Existing One
Introducing the driverless cars will not happen overnight. It will be a long process and does not it will be successful in the end. Take car washes for example. Although there are fully automated, self-service stations, some people still use a hand car wash. Although there have been self-check out lanes at stores or Amazon cashierless establishment, buyers still prefer to go through a person. Online shopping today is so popular, but we still go to actual stores to buy things. The digital music and 3D TVs did not stop millions of going to concerts or stadiums. Same way, driverless cars will not stop people from using a good limousine service company.

Self Driving cars are coming and we are not denying it. Itís just looks like the whole process is rushed a bit and not well thought of. They will definitely change humanity. But limousine services will be the last to die from this new technology.