Gold Listings' Content
All content automatically fetched by our spider
Categories
New listings
USA (3523)
Products Shipped to the US/Canada (11)
Canada (25)
Number of listings removed from our directory since 1st November 2019 =
522
The Southern Charm of Mobile, Alabama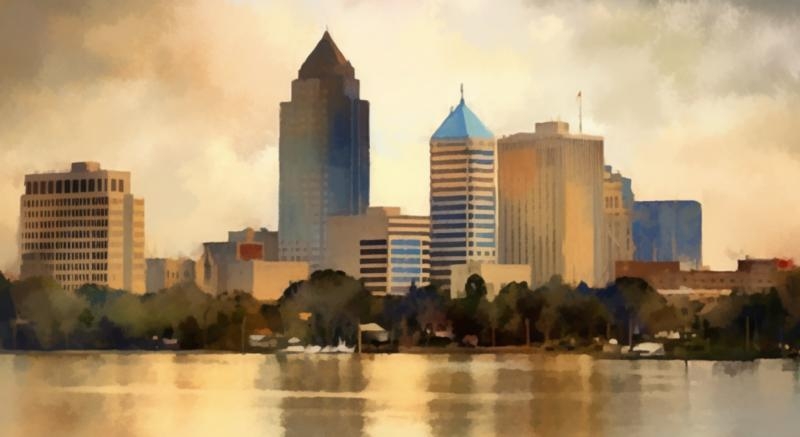 A Tale of Azaleas, MoonPies, and Debutantes
As I ambled through the streets of Mobile, Alabama, I couldn't help but be taken in by the seductive scent of azaleas wafting through the air. The once French-dominated city (or so the locals will tell you) is a masterpiece of Southern charm, dripping with moss-laden oaks and antebellum mansions. But fear not, intrepid traveler, for Mobile is not content to rest on its laurels. Nay, beneath the genteel exterior lies a world of peculiar oddities and delightful contradictions that will leave you captivated.
The Birthplace of Mardi Gras
Let us begin by dispelling a popular myth: New Orleans may have the fame, but it is Mobile that can lay claim to being the birthplace of Mardi Gras in the United States. Yes, tis true, dear adventurer, that the mystic societies and masked balls of Mardi Gras originated here in the early 18th century, and today, the city still throws a celebration that would put the most raucous of New Orleans revelers to shame. Come ye February, and let the good times roll - or as the locals say, "Laissez les bon temps rouler!"
MoonPies, Anyone?
Speaking of Mardi Gras, have you ever heard of a MoonPie? This delightful confection, consisting of marshmallow fluff sandwiched between graham crackers and dipped in chocolate, was first introduced in 1917 by the Chattanooga Bakery in Tennessee. But it was the fine people of Mobile who adopted it as their Mardi Gras throw of choice, replacing the decidedly less appetizing Cracker Jack boxes. And so, every year, as the floats roll by, citizens and visitors alike are pelted with MoonPies as if in some bizarre Southern rite of passage.
The USS Alabama Battleship Memorial Park
If military history and oversized vessels tickle your fancy, then look no further than the USS Alabama Battleship Memorial Park. This floating behemoth served in World War II, earning nine battle stars for her valiant efforts. Now permanently docked on the shores of Mobile Bay, the USS Alabama invites you to explore her decks and imagine a time of unimaginable heroism and sacrifice. And if that isn't enough to pique your interest, the park also features a submarine, the USS Drum, and an array of tanks and aircraft, all presented in a manner that would make General Patton himself beam with pride.
A Debutante's Dream
Debutante - a young woman making her formal entrance into society
In Mobile, the tradition of the Southern debutante is alive and well. These young women, typically from the upper crust of society, don their finest white gowns and long gloves for a series of elaborate parties, dinners, and dances, all culminating in the presentation to the community at an elaborate ball. These events, hosted by the aforementioned mystic societies, are a sight to behold, with attendees dressed to the nines and enjoying all manner of frivolity. Indeed, one cannot help but be reminded of F. Scott Fitzgerald's Jazz Age, with the opulence and decadence on full display.
The Bellingrath Gardens and Home
No visit to Mobile would be complete without a sojourn to the Bellingrath Gardens and Home. The estate, once owned by Coca-Cola magnate Walter Bellingrath, is a wonderland of flora and fauna, with over 65 acres of meticulously curated gardens. Stroll through the manicured lawns and marvel at the vibrant azaleas, camellias, and roses. If you're fortunate enough to visit during the Christmas season, you'll be treated to the spectacle of over three million twinkling lights bedecking the gardens, as the Bellingrath home itself is transformed into a winter wonderland. Truly, it is enough to make even the most stoic of hearts swell with joy.
So Long, Farewell
And so, dear traveler, our journey through the Southern charm of Mobile, Alabama, must come to an end. Perhaps you'll find yourself sipping sweet tea on the porch of an antebellum mansion, or dancing the night away at a debutante ball. Or maybe you'll be ducking for cover as MoonPies rain down upon you during the raucous madness of Mardi Gras. Whatever your adventure may be, take heart in knowing that you've discovered a place where the old and the new coexist in perfect harmony, creating a world of enchanting contradictions and delightful surprises that will forever hold a place in your memory.